A Message from the Director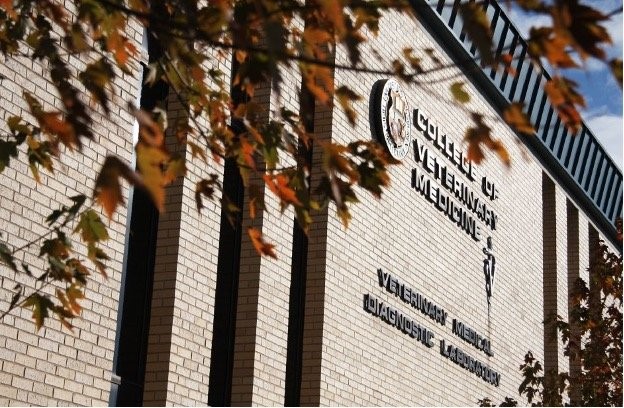 Welcome to the MU VMDL Spring 2022 Newsletter! First, I would like to introduce our newest anatomical pathologist, Annabelle Burnum-Looney, DVM. Dr. Burnum received her BA degree from Washington University in St. Louis and Doctor of Veterinary Medicine degree from the University of Tennessee College of Veterinary Medicine. After completing a residency program at the University of Georgia College of Veterinary Medicine, she taught veterinary pathology at Tufts University. We are excited to have Dr. Burnum as a part of our team!
We have made giant strides in chronic wasting disease (CWD) diagnosis and research. From November 2021 to March 2022, the VMDL tested more than 30,000 wild deer CWD samples. We have been collaborating with five other diagnostic labs and the MU College of Engineering to develop new CWD diagnostic assays and tools such as RT-QuIC and MEM Biosensor. To support the captive cervid industry, we offer CWD IHC on captive cervid samples.
Highly pathogenic avian influenza has been confirmed in 34 states, including Missouri. On March 3, the VMDL detected the first case of HPAI (H5/N1) in a flock of commercial broiler chickens in Stoddard County, Missouri. Since then, the VMDL has been testing samples from commercial flocks and wild birds. To complete the testing on the same day, our Molecular Diagnostics faculty and staff frequently work late evenings and weekends. We are so proud of them!
Finally, the American Association of Veterinary Laboratory Diagnosticians Accreditation Site Visit Team audited the VMDL from May 1 to May 4. I am cautiously optimistic that we will be accredited again.
As always, your feedback is important to us because the VMDL is here to serve all of you and the state of Missouri. Stay cool and safe!
Dr. Shuping Zhang
Director, Veterinary Medical Diagnostic Laboratory
Professor, Department of Veterinary Pathobiology
---
It's Tick Season!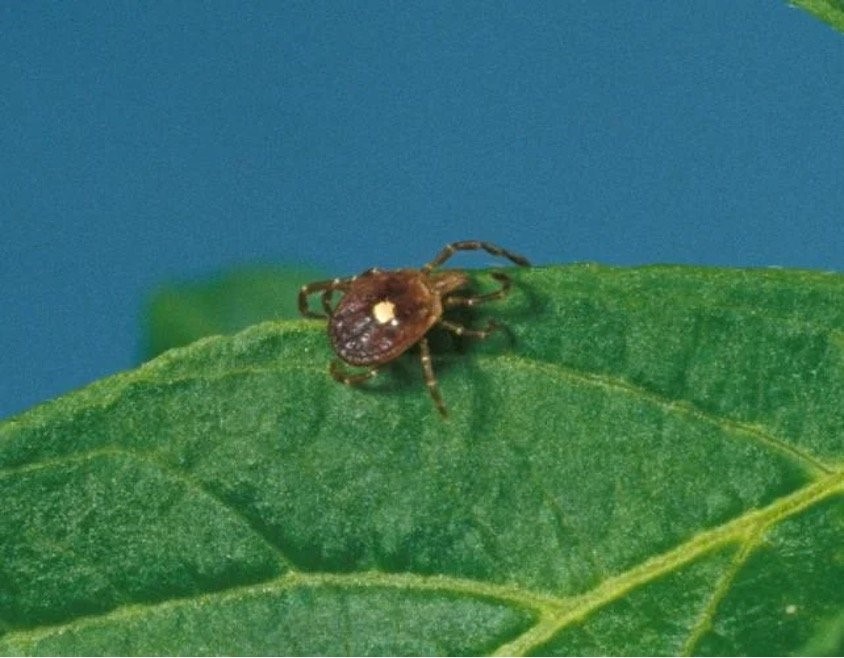 With the recent warm weather, Missouri's ticks are alive and well in the tall grass. With these important vectors out questing for a blood meal, the diseases they transmit will be on the rise. The MU VMDL offers several testing options for tick-borne diseases in veterinary patients.
PCR Tick Panel* (EDTA blood): Anaplasma spp., Borrelia burgdorferi, Ehrlichia spp., and Rickettsia spp.
Tick Panel Titer IFA* (Serum or clotted blood): Anaplasma phagocytophilum, Borrelia burgdorferi, Ehrlichia canis, and Rickettsia rickettsii.
*Note: any of the pathogens listed can be tested for individually.
Since positive titers can indicate previous exposure and not necessarily active infection, PCR is often the better choice to make a diagnosis in a clinically ill patient. However, paired titers can be used to diagnose active infection and should be considered if the patient has already been treated with antimicrobials prior to testing.
The VMDL also offers Anaplasma marginale testing by PCR and ELISA. Anaplasmosis continues to be an important disease of Missouri's beef cattle. Our own Dr. Rosalie Ierardi has an ongoing research project in this area of study. If you or your clients are interested in participating, free ELISA testing for up to 15 head per herd is available. A simple questionnaire must be completed to take advantage of the free testing. Please contact Dr. Ierardi at ierardir@missouri.edu for more information.
---
VMDL Policy Update: Owner Pre-Payment
Starting Monday May 23, 2022, the Veterinary Medical Diagnostic Laboratory (VMDL) will require a completed payment agreement form and an accompanying $60 pre-payment deposit to receive and provide diagnostic testing services on owner-submitted accessions. Note: this policy will not affect billing practices for our veterinary clients, however, please help us educate owners who drop off directly at the VMDL.
VMDL will provide owners with an invoice upon completion of diagnostic accession work. The pre-payment balance will be applied toward the total invoice balance. Any remaining balance must be paid to the VMDL within 30 days of the invoice date.
For questions about this new policy, please contact the VMDL business office.
---
Avian Influenza Update
The MU VMDL Molecular Section continues to collaborate with our regulatory partners at USDA and MDA to provide accurate and timely test results for highly pathogenic avian influenza (HPAI). To date, there have been nine affected premises in our state.
Confirmed detections and numbers of birds affected (by state) can be found here.
To continue reading about the outbreak in Missouri poultry and the VMDL's role, click here.
---
Need Supplies?

Just a reminder that the VMDL can supply your clinic with packaging and shipping items, as well as media and swabs for molecular and bacteriology testing. For a complete list of the supplies available and current pricing, please reference the current version of our order form, which can be found on our website.
Unfortunately, FedEx has imposed limits on the number of FedEx Clinical Paks they will provide us. As a result, we must limit your orders of FedEx Clinical Paks to 10 per order, to ensure adequate supply for all. We apologize for the inconvenience.v