Staff Profile: Toxicology Technician Serves in Missouri Army National Guard
2nd Lt. Rhys Sitz is a chemical, biological, radiological and nuclear (CBRN) officer in the Missouri Army National Guard. He currently serves as a heavy decontamination platoon leader in the 3175th Chemical Company in Bridgeton, a position he has held since commissioning as an officer in 2020. Sitz is currently serving his 10th year in the Missouri Army National Guard after first enlisting in 2011 and serving in the 138th Forward Support Company. He joined the VMDL as a senior research specialist in toxicology in August 2021.
How do you balance your duties at the VMDL with your military service?
It is a challenge balancing my National Guard duties with my VMDL position, but the VMDL and my section have been very supportive in working with my drills and other obligations. I recently got back from a four-month long military course during my training period, and everyone has been very helpful in helping me get back up to speed quickly.
---
VMDL Policy Update: Owner Pre-Payment
Starting May 23, 2022, the Veterinary Medical Diagnostic Laboratory (VMDL) started requiring a completed payment agreement form and an accompanying $60 pre-payment deposit to receive and provide diagnostic testing services on owner submitted accessions. Note: This policy will not affect billing practices for our veterinary clients; however, please help us educate owners who drop off directly at the VMDL.
VMDL will provide owners with an invoice upon completion of diagnostic accession work. The pre-payment balance will be applied toward the total invoice balance. Any remaining balance must be paid to the VMDL within 30 days of the invoice date.
For questions about this policy, please contact the VMDL business office.
---
New VMDL Fee Guide Coming Soon! Pricing Effective Aug. 1, 2022
It is time to recycle your old fee guide and replace it with our new booklet for 2022-2023. In addition to pricing adjustments, we have made the following changes to our service offerings. Please take a moment to review the testing changes below.
Tests Added:
| | |
| --- | --- |
| • | Anaerobic Antimicrobial Susceptibility (recommended for Bacteroides spp.) $50 |
| • | Avian Health PCR Panel (PMV, AI, MG, MS) $85 |
Tests Discontinued:
| | |
| --- | --- |
| • | Feline Calicivirus SN (Serology) |
| • | Ornithobacterium rhinotracheale (ORT) Rapid Plate Test (Avian) |
| • | Tritrichomonas foetus Culture (Bacteriology) |
| • | Amylase/Lipase (Clinical Pathology) |
| • | Ammonia (Toxicology) |
| • | Arsenic (Toxicology) |
| • | Cholinesterase Activity (Toxicology) |
If you have any questions about our new fee guide, please feel free to call the laboratory at 573-882-6811. We strive to provide high quality diagnostics at a reasonable price.
---
VMDL Associate Director Gayle Johnson, DVM, PhD, Wins Dean's Impact Award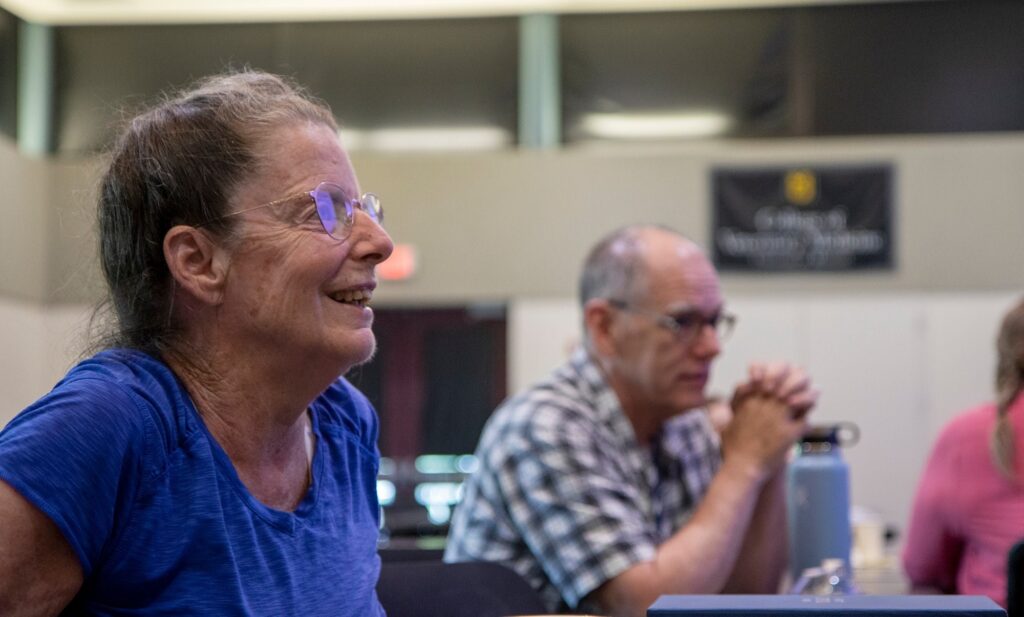 At her retirement party this summer, Gayle Johnson was awarded the Dean's Impact Award for her many years of exceptional service.
A nomination letter for Johnson reads: "Over her long career, Dr. Johnson has made invaluable contributions to the College of Veterinary Medicine and advancement of scientific knowledge. She provides a solid foundation in pathology to the VM2s through her lectures in the general pathology course. She continues to build upon that foundation through her instruction of VM3 and VM4s during their diagnostics rotation. Her dedication to teaching veterinarians does not end once they graduate, as she is also instrumental in educating residents. She contributes to weekly rounds for clinicians and students in neuropathology, oncology, and Joint Pathology Center Wednesday Slide Conference. Outside of her role as an educator, Dr. Johnson is also an accomplished investigator. Her numerous publications have advanced veterinary knowledge of neuropathology, infectious disease, immunology, and oncology."
---
UNDER THE SCOPE – SUMMER 2022