---
New Toxoplasmosis Indirect Multi-Species ELISA Offered at VMDL
This indirect multi-species ELISA is validated for the detection of anti-Toxoplasma gondii antibodies in serum, plasma, or meat juice from multiple species including ruminants, swine, dogs and cats.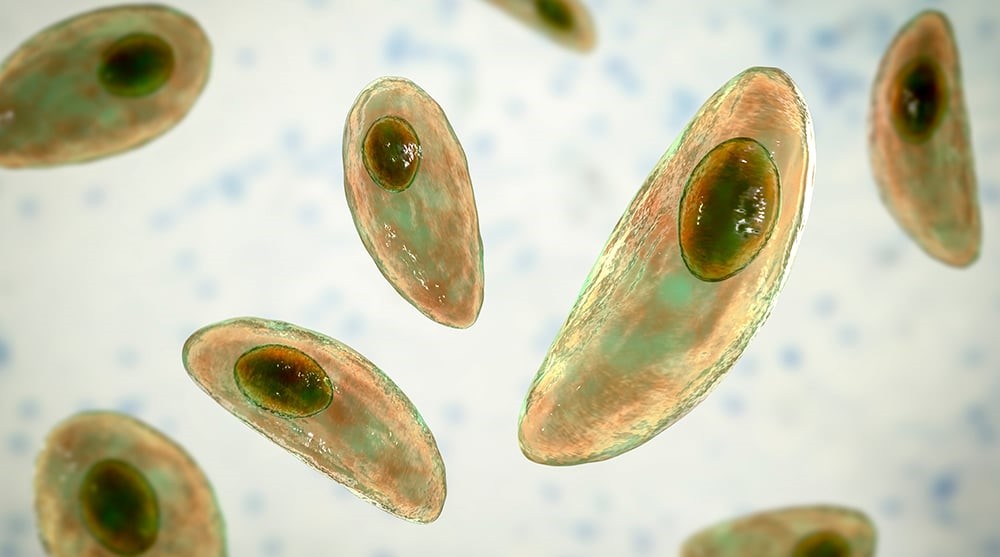 Felines are the definitive hosts and excrete Toxoplasma gondii oocysts into the environment. In dogs, infection may be asymptomatic; however, abortion and central nervous system damage, particularly in young dogs, may occur. Other mammals and birds serve as intermediate hosts by ingesting either oocysts from the environment or meat containing live organisms. Infection in pigs may cause severe fetal losses in pregnant sows, but more often, it causes mild clinical signs.
The ID Screen Toxoplasmosis Indirect Multi-species ELISA detects anti-T. gondii antibodies in serum, plasma, or meat juice from multiple species. This ELISA kit demonstrates excellent specificity and sensitivity on ruminant samples; excellent correlation with IFAT on swine and canine sera; excellent specificity on swine samples; good agreement between serum and meat juice on swine samples; and excellent specificity for T. gondii as no cross-reaction with Besnoitia besnoiti or Neospora caninum was observed in internal validation studies.
The Serology Laboratory at the University of Missouri Veterinary Medical Diagnostic Laboratory (VMDL) is now offering this multi-species Toxoplasma gondii ELISA in lieu of the Toxoplasma IgG Titer IFA test for $13 per sample. If clients are interested in the Toxoplasma IgM Titer IFA, the serology lab will still honor this test request until current controls and reagents are exhausted.
---
Construction Update: New Phase I VMDL Building Under Way!

Phase I will house a brand-new necropsy area, including a BSL-3 suite for high-risk cases. The Bacteriology, Molecular Biology, and Serology sections will be housed in the spacious upper level. This modern facility will allow us to increase our capacity, improve biosecurity, and enhance biosafety for employees and students. Thank you to all our stakeholders and supporters!
We can't wait to show you around when it is complete in 2024!
---
VMDL Personnel Attend National Meetingsc
The annual AAVLD meeting was recently held in Maryland. The meeting was attended by several VMDL faculty and staff members, including Shaun Du, PhD, (Toxicology), Zhenyu Shen, BVM, PhD, (Assay Development), and Eric Mathis (Quality Assurance). Dae Young Kim, DVM, PhD, DACVP, (Anatomic Pathology) presented a case during the Pathology Slide Seminar entitled "Bovine adenovirus infection in a heifer in Missouri."
The annual ACVP meeting will take place in Chicago, Illinois, in October. Several VMDL pathologists and residents are planning to attend. VMDL faculty will give the following presentations:
"Mycoplasma ovipneumoniae is a significant respiratory pathogen in white-tailed deer (Odocoileus virginianus)" – Annabelle Burnum, DVM, DACVP
Case Report for Neuropathology Mystery Slide Seminar – Gayle Johnson, DVM, PhD, DACVP
"A comparative histologic analysis of human versus canine synovium associated with anterior cruciate ligament injuries" – Kei Kuroki, DVM, PhD, DACVP
---
UNDER THE SCOPE – SUMMER 2023