MU VMDL Now Offering Streptococcus equi ssp. equi PCR Testing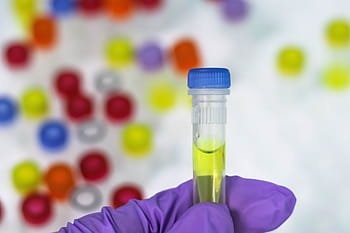 "Strangles" is a highly contagious and costly upper respiratory disease of the horse. Most practitioners are comfortable with basic diagnosis and implementation of on-farm biosecurity measures, but our diagnosticians are frequently asked about testing of convalescent or possible carrier animals.
It's important to remember that nasal shedding persists for two to three weeks in most animals, and horses can be infectious for at least six weeks after their purulent discharge has dried up. Persistent guttural pouch infection may result in intermittent shedding for years. In order to implement effective strangles control, these carrier animals must be detected through diagnostic testing.
Sensitivity and specificity of testing depends on a variety of factors: the sampling location, the sampling technique, the type of testing used (culture vs. polymerase chain reaction [PCR]), and the stage of infection. Bear in mind that nasopharyngeal or guttural pouch washes have increased sensitivity compared to nasal swabs due to the larger surface area sampled.
For convalescent or exposed horses, testing for carrier status should not begin until three weeks after resolution of clinical signs, or following exposure with no clinical signs. If the animal was treated with antibiotics, testing should begin no sooner than three weeks post-treatment.
To screen for carrier status, there are multiple testing protocols available. The American College of Veterinary Internal Medicine and the AAEP recommend three nasopharyngeal or guttural pouch wash cultures be performed over a three-week period. Alternatively, one negative endoscopically guided guttural pouch lavage tested by PCR is sufficient to move animals out of isolation. Nasal swabs are less reliable in determining carrier status and at least five serial cultures or three PCR tests are recommended to rule out carrier status. When submitting specimens to the diagnostic laboratory please be sure to specify whether culture or PCR is desired. Swab specimens for PCR testing should be submitted in liquid media or saline, as gel swabs are inappropriate for PCR diagnostics. Please contact the Bacteriology or Molecular Diagnostics sections with any questions.
Reference:
Boyle AG, Timoney JF, Newton JR, et al. Streptococcus equi Infections in Horses: Guidelines for Treatment, Control, and Prevention of Strangles- Revised Consensus Statement. J Vet Intern Med 2018;32:633-647.
---
FDA Alert: Aflatoxin Contamination of Dog Food

This notice involves cases of confirmed Aflatoxin B1 & B2 contamination of a brand of dog food manufactured by Midwestern Pet Foods. Samples of SPORTMIX Premium High Energy Dog Food have been analyzed by both the University of Missouri and North Dakota Veterinary Diagnostic Laboratories, and total Aflatoxin concentrations exceeding 500 ppb have been detected.
Please contact Tim Evans, DVM, MS, PhD, DACT, DABVT for additional information.
---
Necropsy Submission Reminders
Due to the Covid-19 pandemic, the VMDL is not able to offer after-hours necropsy drop off at this time. Necropsy examinations are performed six days per week (Monday-Saturday) and specimens may be submitted during normal business hours. Refrigerated conditions are recommended for storing specimens until they are received at the laboratory.
The VMDL will not accept live animals for necropsy (poultry excluded). Animals should be appropriately euthanized prior to submission. The Veterinary Health Center offers billable euthanasia services by appointment.
---
New MU VMDL Submission Forms Coming Soon!
Our submission forms are undergoing a complete redesign and will be released to our clients soon. Please keep an eye out and make sure you're using the most current version of our form. If you have any feedback on our submission forms, we want to hear from you! Please contact VMDL Client Service Veterinarian at delaneyle@missouri.edu with questions, comments, or suggestions.