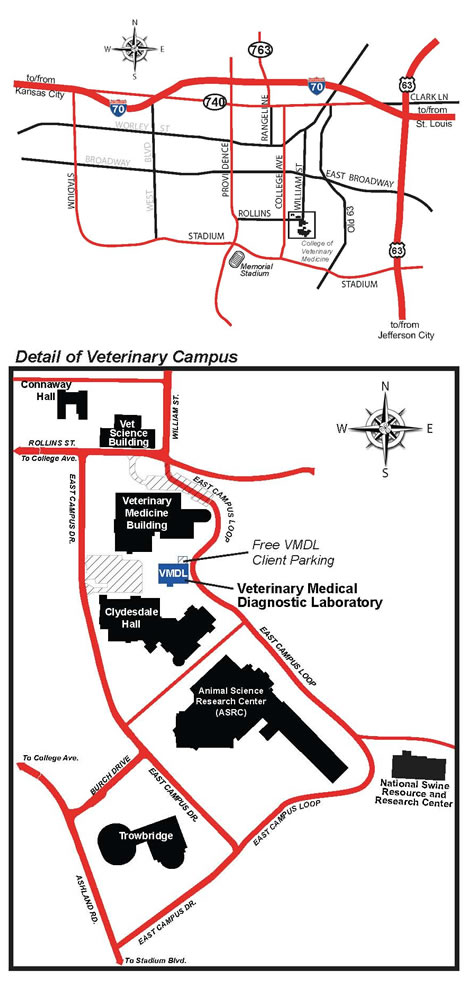 Submit all laboratory samples to one of the following addresses:
Post Office Mailing Address
Veterinary Medical Diagnostic Lab
P.O. Box 6023
Columbia, MO 65205
Courier Street Delivery Address
Veterinary Medical Diagnostic Lab
810 E. Campus Loop
Columbia, MO 65211
For Overnight Delivery call the VMDL 1-800-862-8635 to obtain information about submitting specimens at a reduced cost. The shipping costs will be added to your account upon receipt of delivery.
Please arrange shipping so specimens arrive between 8 am – 5 p.m., Monday – Friday. No one is available to accept packages over the weekend.
If a particular test is not listed, call 1-800-UMC-VMDL to obtain information regarding availability, pricing, sample submission and packaging required.