The Veterinary Medical Diagnostic Laboratory (VMDL) at MU's College of Veterinary Medicine has moved up in class.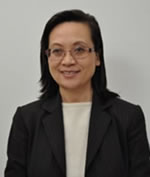 "The VMDL is now a Level 1 Laboratory in the U.S. Department of Agriculture's National Animal Health Laboratory Network (NAHLN)," says Shuping Zhang, PhD, MS, DACVM, director of the VMDL.
Established in June 2002 with the passage of the Public Health Security and Bioterrorism Preparedness and Response Act, NAHLN is a nationally coordinated network of federal, state, and university-associated laboratories that provide animal health diagnostic testing to detect biological threats to the nation's food animals, thus protecting animal health, public health, and the nation's food supply. The network labs support early detection, rapid response, and appropriate recovery from high-consequence animal diseases.
NAHLN laboratories are classified into four different levels based on geographic distribution, population density of animals, farm gate values and risk of foreign animal disease introductions as well as the laboratories' capability, capacity and contributions. Currently, there are 51 NAHLN laboratories; 15 are designated as Level 1. Level 1 laboratories have the capacity to perform tests on large numbers of samples that originate from U.S farmed food animals.
The VMDL had been a Level 2 facility. Based on the recent achievements in disease surveillance, building diagnostic capacity, and promoting the implementation of animal health programs at the national level, the VMDL was promoted.
At this time, the VMDL is Missouri's only facility that is a Level 1 NAHLN laboratory, fully accredited by American Association of Veterinary Laboratory Diagnosticians (AAVLD), and Tier 1 Laboratory of the Food and Drug Administration Veterinary Laboratory Investigation and Response Network.
"Under the NAHLN program, the MU VMDL plays a critical leadership role in the diagnosis, surveillance, and response to diseases that could be biological threats to animals and the public," says Zhang, who also serves as a clinical microbiologist at the VMDL and is a professor of veterinary pathobiology. "These diseases include avian influenza, exotic Newcastle disease in poultry, classical swine fever or hog cholera, chronic wasting disease in deer and elk, contagious equine metritis, foot-and-mouth disease, pseudorabies, porcine epidemic diarrhea, swine Senecavirus, vesicular stomatitis that affects cattle, horses and pigs, and antimicrobial resistance in major animal species.
"As a full-service, all-species diagnostic laboratory, the VMDL serves the entire state of Missouri, trains veterinary students and residents, and supports biomedical and translational research," Zhang continues. "This designation of Level 1 signifies our high-quality service, professional and technical capabilities, and contributions to regional and national animal health programs. This new status will enable us to receive additional federal funding for rapid diagnosis and surveillance of high-consequence animal diseases.  Our clients will benefit from a better-funded and nationally recognized VMDL."