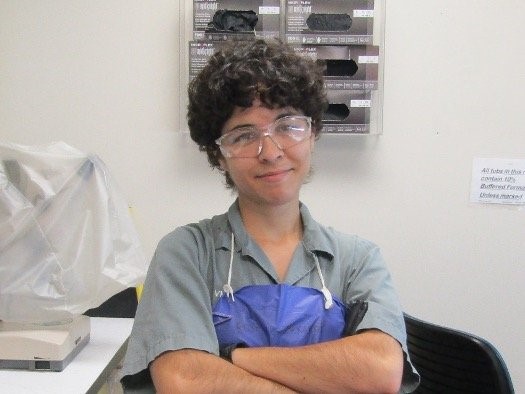 Rosalie Ierardi completed a bachelor's degree in animal science at the University of Illinois in 2012. She spent 10 months in Nepal as a U.S. Fulbright Student in 2012-2013, where she learned about challenges faced by dairy cattle/water buffalo producers in the villages of Kaski District. She completed her DVM, also at the University of Illinois, in 2017. Ierardi completed a residency in anatomic pathology, along with a master of science focused on epidemiology, at the University of Missouri in 2020. She is primarily interested in the pathology and epidemiology of infectious diseases of food animals, especially cattle. In her spare time, Ierardi enjoys driving on country roads, playing piano and watching Star Trek.
Catherine Shoemake, DVM: Clinical Pathologist
Catherine Shoemake is originally from eastern Tennessee. She obtained her DVM from the University of Tennessee in 2011 and completed a clinical pathology residency and master's program at MU this summer. During the interim she worked in mixed and small animal private practice and nonclinical research. Her professional interests currently include all things clinical pathology (it's so hard to choose a favorite area!) as well as teaching. Her hobbies include reading, playing the piano, outdoorsy activities, and almost any craft involving yarn or thread. She also enjoys taking adventures with her husband and lively yellow Lab mix.